differences between qualitative and quantitative research
Qualitative research is verbal while quantitative research is measurable. Qualitative research involves the ideas or response of individuals of the research area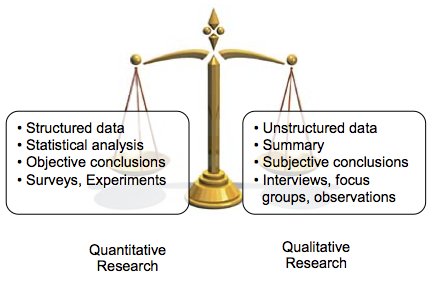 differences between qualitative and quantitative research
Differences between Qualitative and quantitative research
1. Qualitative research is verbal while quantitative research is measurable. Qualitative research involves the ideas or response of individuals of the research area while quantitative research is measurable as it does not involve the ideas of individuals in the research area.
2. Qualitative research is text based while quantitative research is number based. Sources of qualitative research such as focus groups involve the use of texts while quantitative research sources such as observation involve the use of numbers.
READ ALSO: Customer Relationship Management System
3. Qualitative research does not involve the use of statistical tests while quantitative research involves statistical tests that are used for the analysis of data.
4. The sources of data in qualitative research are focus groups, in-depth interviews and review of documents while the sources of quantitative research involve surveys, observations, structured interviews and the review of records or documents for numeric information.
READ ALSO: Online Exam Android App with Admin Panel
5. Qualitative research is more subjective in the fact that it involves the discussion of the issue faced by the individuals of the study area while quantitative research is more objective provides results from the observations made or the interpretation of the researcher.
6. The validity and reliability of data collected in qualitative research depends on the skills of the researcher while validity and reliability in quantitative research depends on the instruments used to handle the data after collection process.
7. Qualitative research spends less time in the planning phase and more time on the analysis phase while quantitative research spends more time in the planning phase and less time in the analysis phase since the instruments used in data analysis are fast.
8. Qualitative research is a primarily inductive process that is used to formulate theory of hypothesis while quantitative analysis is a primarily deductive process used in the testing of pre-specified concepts, constructs and hypothesis used in the making of a theory.
For more information. You can contact me @
Email –geeksourcecodes@gmail.com
Mobile No. – +254714643906
Or feel free to comment below.
SUBSCRIBE TO OUR YOUTUBE CHANNEL BELOW TO WATCH MORE VIDEOS