Payroll Management System
The latest responsive payroll management system.
Payroll Management System
Payroll software is a type of software that assists with compensating employees for time worked. The software then draws paychecks or direct deposits funds into employees' accounts. Taxes and deductions are also calculated and withheld by payroll programs.
READ ALSO: Online Exam Android App with Admin Panel
The latest responsive payroll management system.
classic login module
appealing homepage
accounts management
store management
company info
company bill
employee salary
salary payment
product stock
reports
users
username: admin
password: admin
READ ALSO: Customer Relationship Management System
# Company information
View Information
Edit Information
# Employee Information
Add Employee
Employee list
# Setup
District
Blood Group
Religion
Branch
Designation
Post
Weekend
Holiday
System setting
# Attendance
Shift Schedule
Shift Distribute
Shift Delete
Attendance Summary
Attendance Process
Upload Data
# Leave
Leave Setup
Leave Calculation
Leave Transaction
# Allowance
House Rent Setup
Allowance Setup
Education Allowance Setup
Allowance Distribute
Allowance log
# Deduction
Deduction Setup
Deduction Distribute
Deduction log
# Loan
Loan Type
Loan Distribute
# Salary
Salary Process
Allowance Sheet
Deduction Sheet
Pay Slip
Bank Sheet
# User Manage
User panel
Access Control
# HR Report
Present Report
Absent Report
Leave Report
Weekend & Holyday Report
Punch report
Attendance Report
Late Report
# Salary Report
Allowance Sheet
Deduction Sheet
Pay Slip
Bank Sheet
Loan Report
# Provident Fund
Check Balance
Withdrawals
Check Statement
PF Deposit
PF loan
LOGIN/REGISTER TO DOWNLOAD THE FREE SOURCECODES BELOW


For more information about the system. You can contact me @
Email –geeksourcecodes@gmail.com
Mobile No. – +254714643906
Or feel free to comment below.
SUBSCRIBE TO OUR YOUTUBE CHANNEL BELOW TO WATCH MORE VIDEOS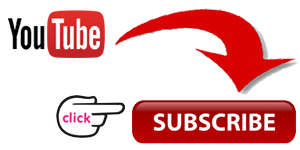 Note: Source Code is only available for educational purpose, plz don't use it for commercial purpose without the permission of the original author.