The 5 different types of firewalls
Firewall devices can offer protection above standard firewall function for example, by providing intrusion detection, DDos  protection and other security opportunities to protect servers and computers within a network. below are examples of firewalls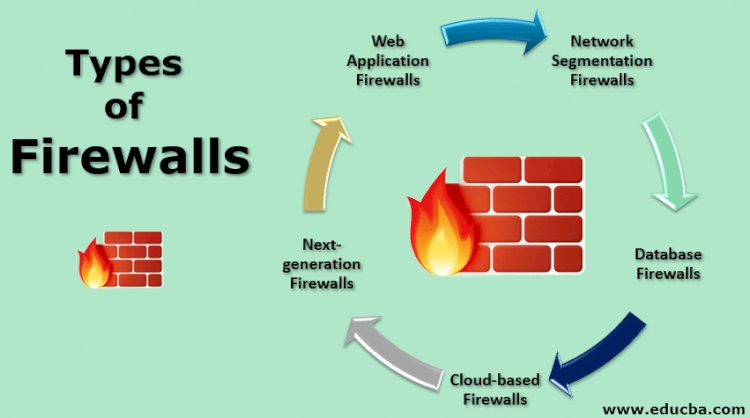 The 5 different types of firewalls
Firewall devices can offer protection above standard firewall function for example, by providing intrusion detection, DDos protection and other security opportunities to protect servers and computers within a network. below are examples of firewalls
DOWNLOAD ALSO: Online Exam Android App with Admin Panel
Packet filtering firewall
Packet filtering firewalls operate between points where devices such as routers and switches do their job. They compare each packet received to a set of established criteria such as IP addresses, port number and other featuresof the packet protocol.
Circuit-level gateway
It is a quick way to identify malicious content, circuit-level gateways monitor TCP handshakes and network protocol initiation messages across a network and between the local and remote hosts to determine whether the session being initiated is legitimate.
Stateful inspection firewall
Not only examine each packet, but also keep track of whether or not that packet is part of an established TCP or other network. This offers more security than either packet filtering.
A further variant of stateful inspection is the multilayer inspection firewall.
Application-level gateway
This combines some of the attributes of packet filtering firewalls with those of circuit-level gateways. They filter packets not only according to the service for which they are intended.
Next-generation firewall
While packet inspection in traditional firewalls looks exclusively at the protocol header of the packet, deep packet inspection looks at the actual data the packet is carrying.
For more information. You can contact me @
Email –geeksourcecodes@gmail.com
Mobile No. – +254714643906
Or feel free to comment below.
SUBSCRIBE TO OUR YOUTUBE CHANNEL BELOW TO WATCH MORE VIDEOS