10 BEST Mobile Apps That Must Have Given You A Productivity Boost in 2019.
This are 10 Best categories of mobile apps that Must have simplified the work and ease the burden of the working person during the year 2019 according to recent Data Statistics: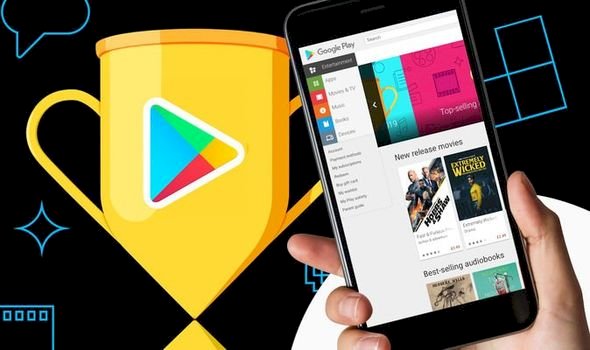 In just a few days remaning in the month of December and the World Marks the new year of 2020 with tremendous data showing there have being high growing number of smartphone users, Where most people have gone to an extend to now prize their gadgets well above food, and the smartphones themselves now seem like terrible distraction and procrastination enablers. But, like anything, when smartphone capabilities are harnessed in the right way, they can serve as powerful productivity tools.
From time management to automation, This are 10 Best categories of mobile apps that Must have simplified the work and ease the burden of the working person during the year 2019 according to recent Data Statistics:
Time Management
10. A-Tracker: This is A time-tracking app for monitoring tasks on your phone. It has been very well laid out, where it shows your data in a calendar or your choice of chart style and you can enter an unlimited number of tasks. But, and this is a big one, this app is only available for iOS for now.
To-Do Lists
9. Wunderlist: Wunderlist is a cross-platform to-do list manager with multiple customization options. It is easy to use and features collaboration tools and commenting. It has sync issues sometimes, but overall it's a wonderful experience.
Project Management
8. Asana: By far my favourite project management tool, Asana wants to help humanity thrive by helping all teams work effortlessly together. It cuts out emails, or at least is trying to, so that people can work faster and it streamlines the workflow. Updates are also eliminated, since everyone can see the latest news in real time. But, Asana lacks a discussion function and it cannot function offline.
Driving Focus
7. Focus@Will: This is a new neuroscience-based app that helps you focus, reduce distractions and retain information when working, studying, writing and reading; and extending your attention span. It combines music and neuroscience to purportedly increase productivity by up to 400 percent, by playing background instrumental music that will stimulate rather than distract. The productivity reporting is still sub par and the timer is awkward, but guys, it works in the background by subtly soothing the part of your brain, the limbic system, that is always on the lookout for danger, food, sex or shiny things. How cool is that?!
File Storage
6.Google Drive: An online storage locker for files and folders, arguably the best. Some people wouldn't agree but Google Drive features a generous free storage allowance, and extensive collaboration options which is priceless. It is compatible with Google docs, sheets, slides, forms and drawings; which aren't exactly huge pluses until you realize that Google docs can also open files from over 30 different software types. It requires a full Google account to use, and there is no media streaming…yet!
Automation
5. IFTT: IFTT allows for the automation of all your web services. It has a clear interface and it is easy to understand and use. IFTT is ideal for small task automation. The service work with templates known as recipes, but some recipes take longer to work.
News Aggregation
4. Feedly: Feedly is a news aggregator app for various web browsers and mobile devices running iOS and Android, also available as a cloud-based service. It compiles news feeds from multiple of online sources for you to customize and/or share with others. Featuring a minimalist design and personalized interface, the Feedly app will not load an entire article. Instead, it will present a summary, and a link to the actual article, although some would say the service relies too heavily on its minimalist approach.
The Following Are The Best 3 Ever Generally.
3. Google Maps: Google Maps is a web mapping service developed by Google. It offers satellite imagery, aerial photography, street maps, 360° panoramic views of streets, real-time traffic conditions, and route planning for traveling by foot, car, bicycle and air, or public transportation.
2. Whatapp: WhatsApp Messenger is a FREE messaging app available for iPhone and other smartphones. WhatsApp uses your phone's Internet connection (4G/3G/2G/EDGE or Wi-Fi, as available) to let you message and call friends and family. Switch from SMS to WhatsApp to send and receive messages, calls, photos, videos, documents, and Voice Messages.
1.Youtube:
Make watching your favorite videos easier with the YouTube app. Explore brand new content, music, news and more with the official YouTube app for iPhone and iPad. Discover even more with the official YouTube app. Subscribe to channels with your favorite content, share them with friends or upload your very own videos for everyone to see.
The full ranking of the top 10 most downloaded publishers is below. App download estimates are from Sensor Tower's Store Intelligence platform.
Worldwide Top Apps by Overall Downloads
The second best performing app worldwide in Q2 2019 by downloads was Messenger with more than 181 million installs. The next highest performing app was Facebook, followed by TikTok and Instagram.
Worldwide Top Apps by App Store Downloads
YouTube was the most downloaded app on the App Store worldwide for Q2 2019 with more than 28.5 million installs, followed by TikTok, Instagram, Snapchat, and Facebook.
Worldwide Top Apps by Google Play Downloads
WhatsApp was the most downloaded app on Google Play worldwide for Q2 2019 with more than 168.4 million installs, followed by Messenger, TikTok, Facebook, and Instagram.
READ ALSO:
Apple Can't Kill A New iOS Hack On Hundreds Of Millions Of iPhones
We realise that there are more apps in these categories that carry out the same functions as the apps we listed above, maybe even better. If you know some such apps, please tell us in the comments section, someone else might want to know it too!
SUBSCRIBE TO OUR YOUTUBE CHANNEL BELOW TO WATCH MORE QUALITY VIDEOS